Animals are often used as part of the therapeutic process in pet therapy, which is often referred to as animal-assisted therapy (AAT). This therapy aims to enhance socialization abilities, foster health and wellbeing, and lessen stress and anxiety. In a variety of contexts, including hospitals, nursing homes, and schools, pet therapy has proven to be successful. Below is a variety of ways pet therapy is truly beneficial.
Reducing Stress and Anxiety: Research has shown that pet therapy is successful in reducing stress and anxiety in both children and adults. Petting a dog for just 15 minutes can considerably lower the body's levels of the stress hormone cortisol, according to research done at the University of Missouri-Columbia. Pet therapy has also been shown to lower anxiety levels in patients with mental health conditions, according to a study that was published in the Journal of Psychiatric Research.
Mood Improvement: It has been demonstrated that spending time with animals elevates mood and makes people feel happier. According to research in the Journal of Psychiatric and Mental Health Nursing, pet therapy helped elderly people in long-term care facilities feel better about themselves. Pet therapy increased mood in adults with depression, according to a different study that was published in the Journal of Nervous and Mental Disease.
Enhancing Socialization: Pet therapy can also aid in the development of social skills, particularly in young children. According to a University of Missouri-Columbia study, kids who received pet therapy significantly improved their social skills, such as cooperation and communication, compared to kids who did not receive the therapy.
Increasing Physical Activity: Pet therapy can help encourage movement and exercise. For those who are elderly or have mobility challenges, walking or playing with a pet can offer a low-impact kind of exercise that can be extremely helpful. According to research in the Journal of Physical Activity and Health, dog owners were more likely than people without dogs to reach recommended levels of physical activity. Numerous advantages of pet therapy have been demonstrated, including pain relief, lowered stress levels, improved mood, increased socialization, and increased physical activity. These advantages make pet therapy a beneficial and successful kind of treatment in a range of contexts. Consider contacting Paws of CNY if you're interested in learning more about pet therapy or implementing it in your own life.
Written by Syracuse University student, Griffin Ackley.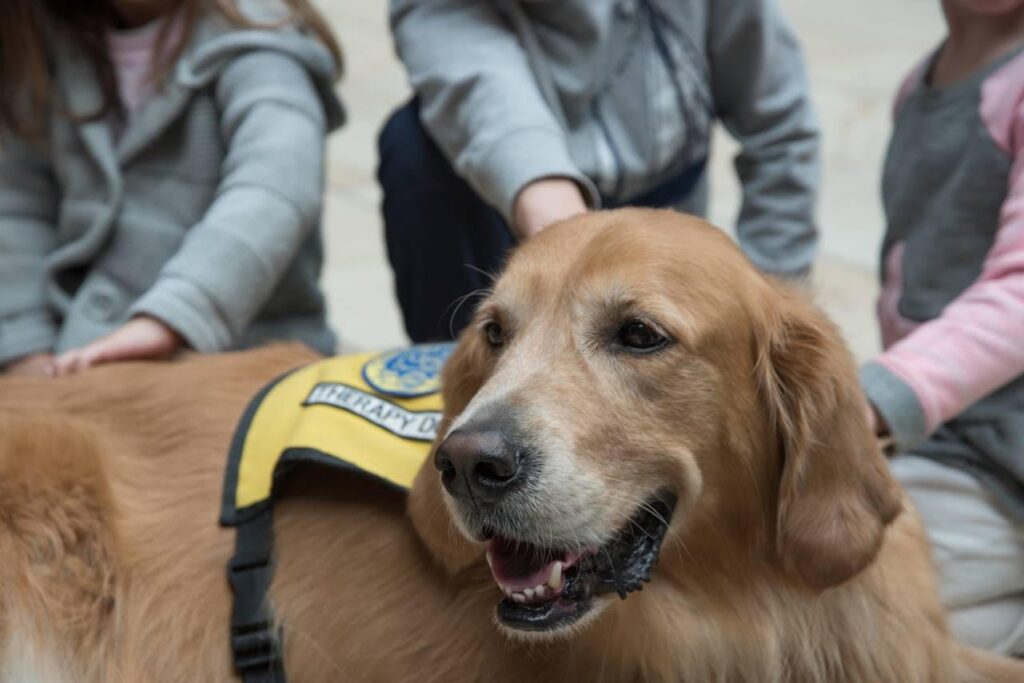 Please follow and like us: