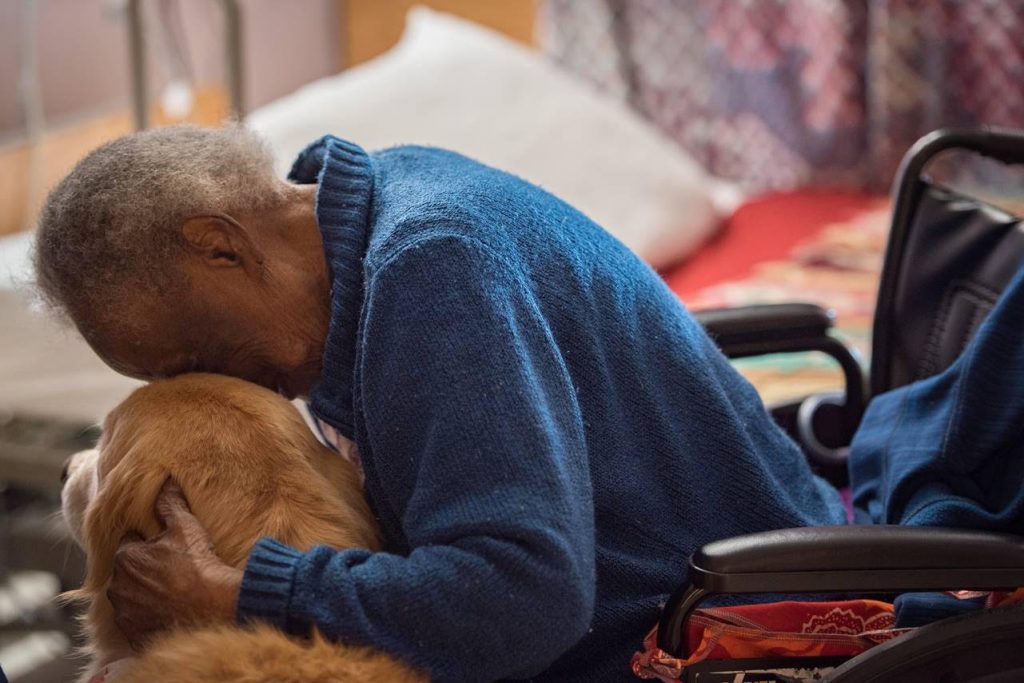 PAWS of CNY's pet therapy teams provided animal-assisted activities (AAA) visits to a variety of nursing homes, skilled nursing facilities, Dayhabs, and long-term care facilities. Our visits are intended to provide some companionship and happiness to residents, their families, and facility staff. Visits can be coordinated in a group setting, or volunteers can visits with residents individually in their rooms, all with staff supervision.
Animal Assisted Activities focuses on the use of specially trained and temperament-tested animals as part of a social activity program, purely for the pleasure of those receiving the visits. Animal Assisted Activities are provided to individuals that have a desire to experience the unconditional love of a well-trained animal that loves to visit with people, and be petted, talked to and pampered without reserve. PAWS of CNY Inc.'s volunteers interact with residents at skilled nursing facilities, adult day care centers, rehabilitation centers and independent living/retirement communities.
If you would like PAWS of CNY to visit at your facility, please click here to complete a nursing home/skilled nursing facility application.
Click below to see photos of our volunteers in action.