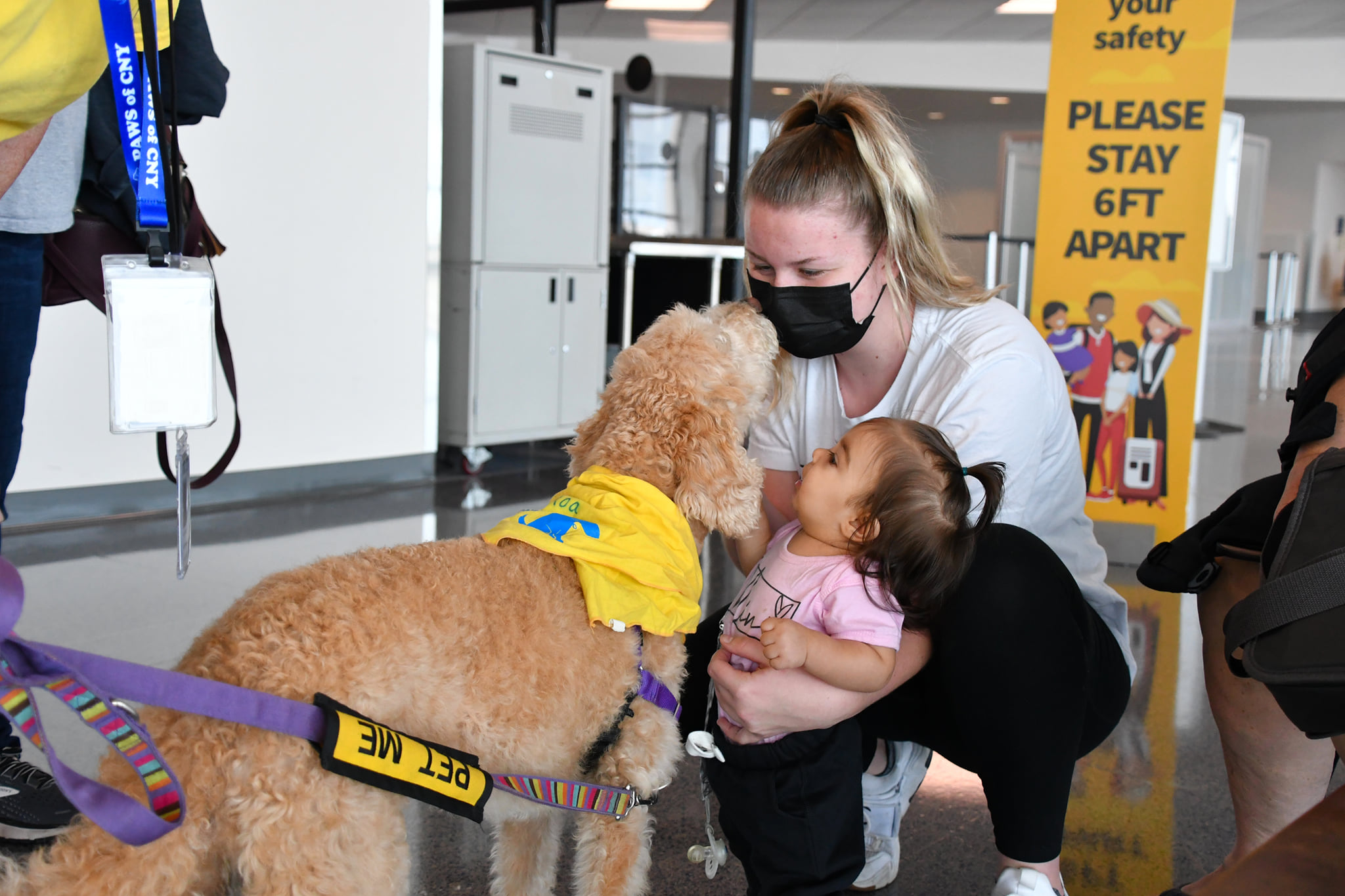 Founded in November, 2016, The Syracuse Pets Easing Travelers (SYR PET) program is a collaboration between PAWS of CNY and the Syracuse Hancock International Airport. It brings friendly, PAWS of CNY-certified therapy dogs to the Syracuse airport terminal to help ease travel anxiety of nervous fliers and their families.
PAWS of CNY's professional, in-service therapy dogs and their owners/handlers are at the airport on a weekly basis. In addition to visiting with passengers at all the airlines' gates, the SYR PET teams also visit the Gregory J. Harris Military Courtesy Room to give comfort to military personnel and their families who are away from home and traveling to or from their posts.
To be eligible for participation in the SYR PET program, pets must be certified by PAWS of CNY and have at least 50 hours of visits in a wide variety of our programs.
To apply for pet therapy certification, visit our application page.
See below for photos of our SYR PET teams in action at Syracuse Airport.