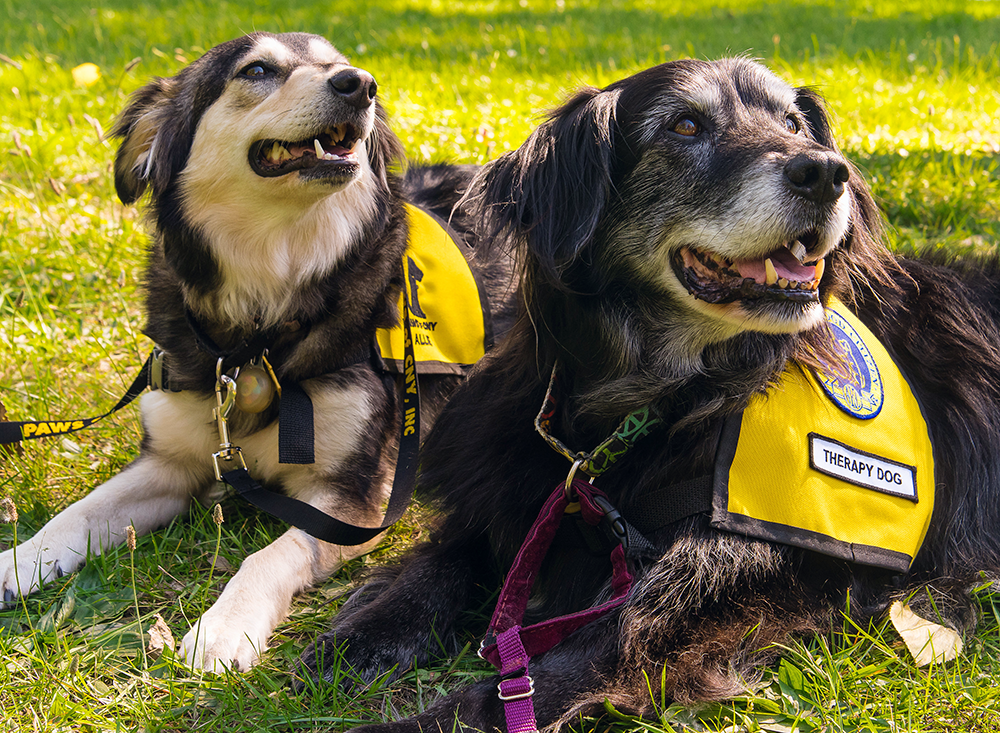 Thank you for your interest in supporting PAWS of CNY. We are a 501(c)(3) non-profit that is managed by volunteers and sustained by support and donations from our community. Here are some ways to help us bring pet-assisted wellness services to Central New York:
1. Help Us Grow – If you know of a compassionate adult and a well-behaved, and well-mannered dog or cat who may be a good candidate for pet therapy service, please encourage them to submit an application on our website.
If you don't have a dog or cat and would still like to volunteer your time to support PAWS of CNY by helping with recruitment, fundraising or events, click here to submit a human-only application.
2. Donate – We never charge for pet therapy services. Donations are never expected but always appreciated.
PAWS of CNY, Inc. is a charitable, 501(c)(3) organization and all donations are tax-deductible to the extent allowable by law.
Here are some of the ways your charitable financial contribution is allocated:
Support services necessary to keep PAWS of CNY operating (postage, office supplies, office equipment, web hosting, database hosting, phone service)
Pet therapy certification testing room rental
Educational outreach materials
Marketing material development
Continuing education for volunteers and administrators
Volunteer appreciation events
3. Tell Others Why You Love PAWS of CNY – Rate us on Facebook or on Great Non-Profits and tell others why you love PAWS of CNY.
4. College Student Internships – PAWS has internship positions available every semester (Summer too) non-paid for college credit.  PAWS interns attend events, fundraise, help with promotion, attend meetings, and complete special projects for our organization all while gaining insight into the world of non-profit, pet therapy, and volunteer organizations.

5. Support the United Way – PAWS of CNY is a proud member of the United Way. Please consider supporting PAWS of CNY through your employer's annual campaign.
6. Connect with us on Social Media – Stay in touch with PAWS of CNY on Facebook, Twitter, and Instagram.