Upstate Hospital will be holding a seminar that is open to the public to assist those who may be wondering whether their pet is a good fit for pet therapy. This event will be held on Tuesday, July 18th at 2pm.
The venue hosting the event is the HealthLink/Oasis Learning Center. This is the former Telergy building next to the DoubleTree Hotel in East Syracuse. The address is 6333 Carrier Parkway, East Syracuse.
If you think your pet could be a good fit for therapy, join Upstate and some of our most esteemed volunteers from PAWS of CNY to learn what to expect as a therapy pet team. You do not need to register for this event, simply show up and be ready to learn!
Need more information? Visit upstate.edu/healthlink or call 315-464-8668.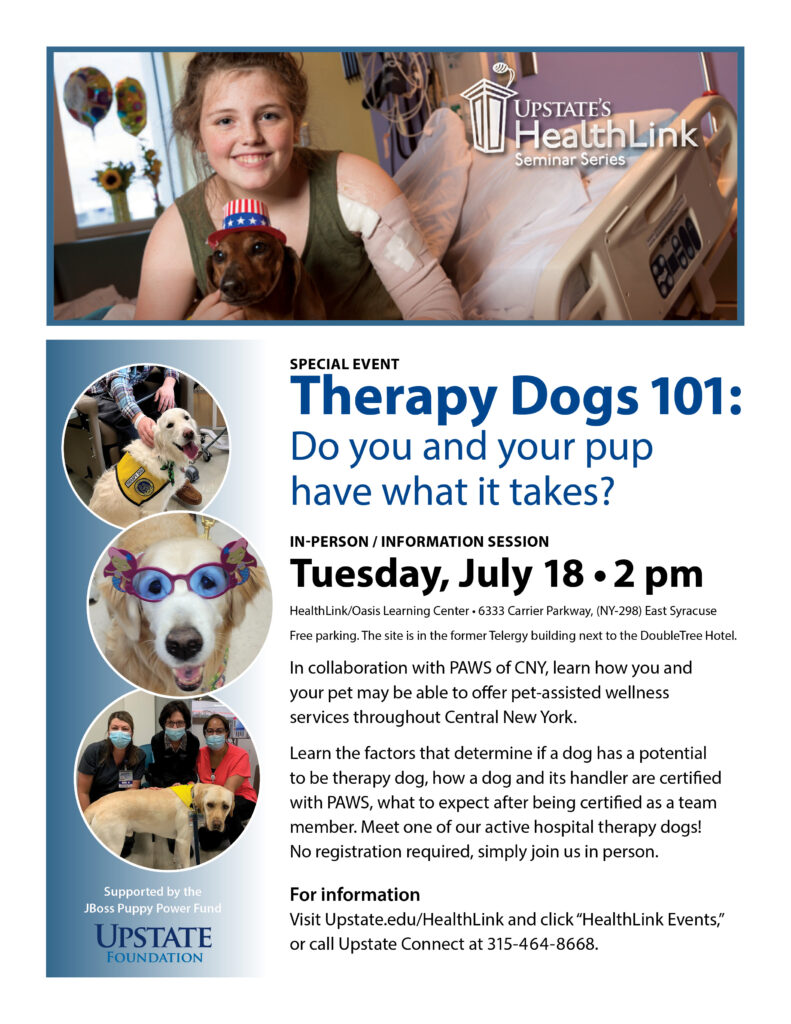 Please follow and like us: