https://cnycentral.com/news/local/hancock-airports-therapy-dog-program-seeks-to-ease-travelers-stress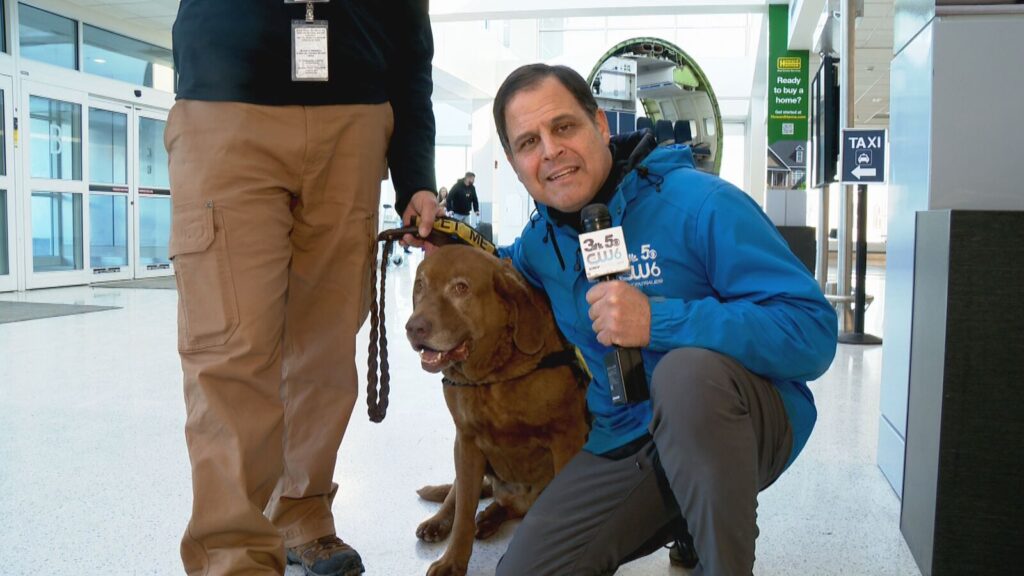 Syracuse, N.Y. — If you're someone who gets stressed when flying the Syracuse airport has a program aimed at helping ease that stress.
The airport's Pets Easing Travelers (PET) program brings specially-trained pet therapy dogs and their volunteer handlers to Hancock Airport three days a week to greet travelers.
The pet therapy dogs are certified by PAWS of CNY and have been extensively tested for temperament, noise tolerance and, most importantly, their willingness to be hugged by strangers.
PAWS of CNY currently have 7 to 8 teams that participate in the airport's PET program.
Volunteer Jay Peacock said just seeing his dog Harley puts travelers at ease.
"People love him, there eyes light up when they see him. He loves people, There airport loves having us here. It's a win-win," he said.
For more information on how you can volunteer with PAWS of CNY or how you can train your dog to become an airport pet therapy dog, click here.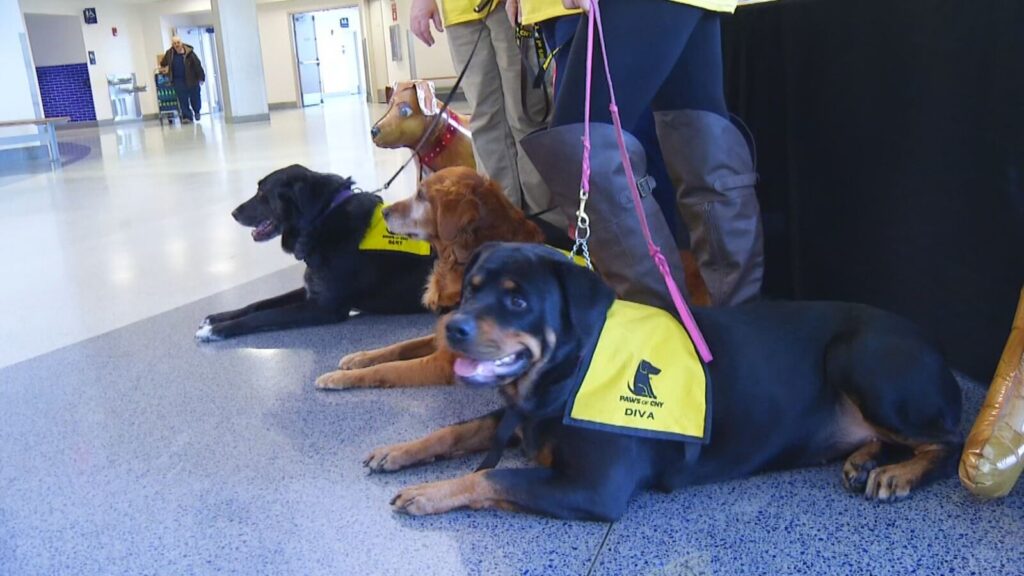 Please follow and like us: