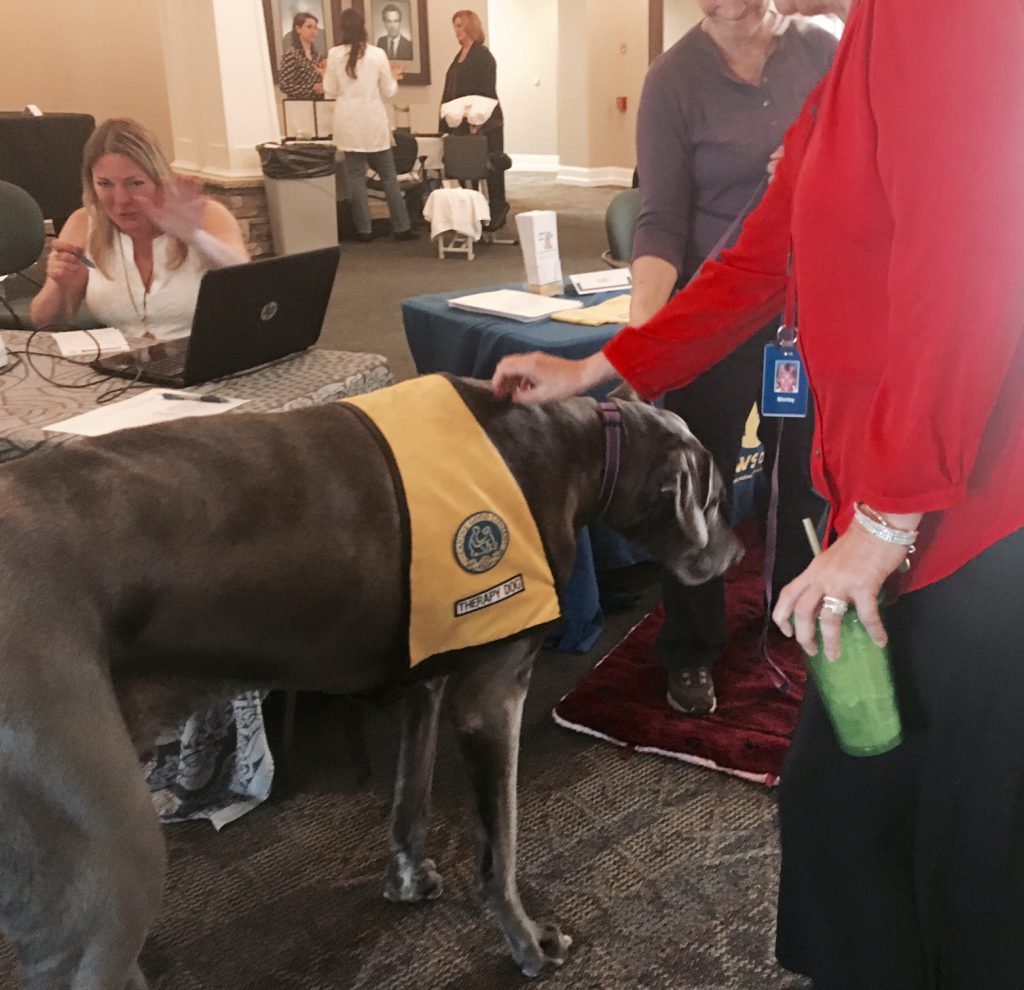 By Mary Beth Coniglio
On April 13, POMCO held a wellness fair for its employees. Among the many wellness vendors in attendance, included certified therapy dogs from PAWS of CNY.

PAWS of CNY volunteers in attendance included Eric Dayton and his Golden Retriever Cody, Bill Coe and his Labrador Mix Weber, Audrey Sauer and her Great Dane Cooper and Anna Mayerhofer and her Dachshund Lumpi.
About 50 -75 employees attended the fair. They asked a lot of questions about the dogs and pet therapy and the volunteers gave them brochures about PAWS of CNY. The dogs loved the attention.
Some of the employees were given "Stress Dots" that were put on their hand to measure stress levels. The dots were black, and changed color when a reduction in stress was noted. One young temporary employee, after spending some time with Cody, noted the change in her dot. She exclaimed, "Look my dot has turned to green!" meaning a reduction in her stress level. It was a very rewarding experience for the volunteers and the employees really appreciated and enjoyed the visit as well.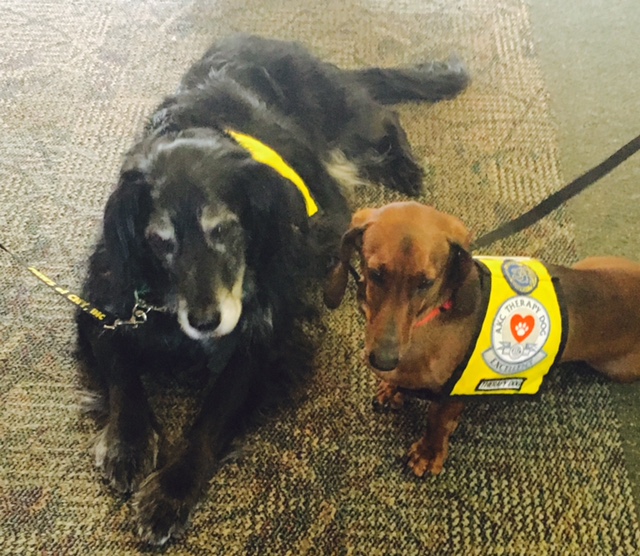 Please follow and like us: