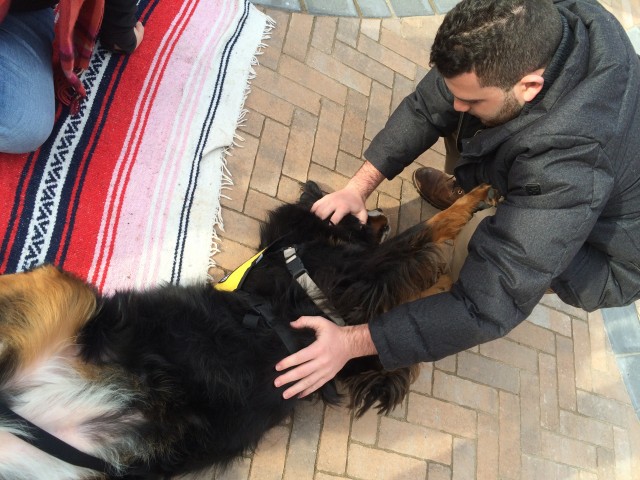 Volunteers from PAWS of CNY recently had an opportunity to provide pet therapy services to students residing at Watson Hall on the Syracuse University campus. The event was organized to encourage students to take a much needed break from the stress and strain of mid-year exams and enjoy some warm interaction with PAWS of CNY's therapy dogs.

PAWS of CNY volunteer Mary Jane Nathan attended the event with her Bichon Frise, Moxie. According to Nathan, Moxie has the ideal temperament for pet therapy work.
"I thought Moxie would make a good therapy dog because she is very calm and adaptable. She gets along well with both people and other dogs."
All of PAWS of CNY's therapy dogs are temperament and behavior tested every two years to ensure they are well suited for pet therapy work. For the students and members of the Central New York community who interact with PAWS of CNY's dogs and cats, they would certainly agree that PAWS of CNY's therapy pets are well suited for the important wellness services that they provide.
Click on the photo gallery below to see photos from the student de-stress event at Watson Hall.
Please follow and like us: