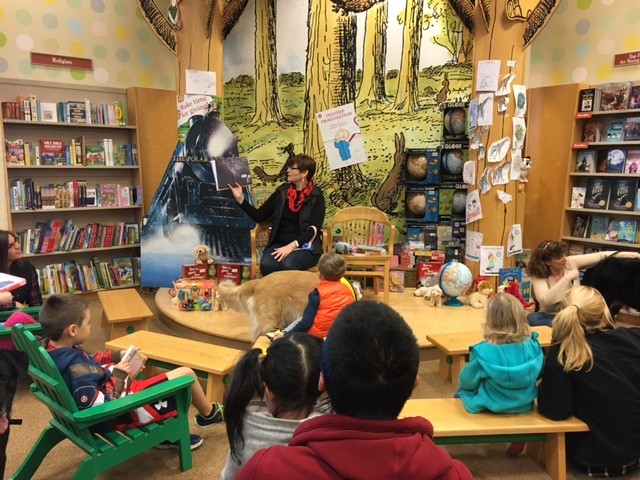 On Saturday, December 12, PAWS of CNY held its second Barnes & Noble Bookfair fundraiser in Clay, New York. Representatives from PAWS of CNY were in the store with their therapy pets for the day to meet with customers and answer questions about the benefits of pet therapy. Volunteers also gift-wrapped in store purchases for Barnes & Noble customers, and at 11:00 a.m. volunteers from PAWS of CNY had an opportunity to read storybooks to children present in the store. Children were able to sit among PAWS of CNY's therapy pets and listen to storybooks while enjoying some furry companionship. A percentage of sales for the day were donated to PAWS of CNY.

Thank you to Barnes & Noble and all of PAWS of CNY's volunteers who attended the event. Having an opportunity to share our pets and our passion for pet-assisted wellness was a wonderful gift to us this holiday season.
See photos from the event by clicking on our photo gallery below.

Please follow and like us: