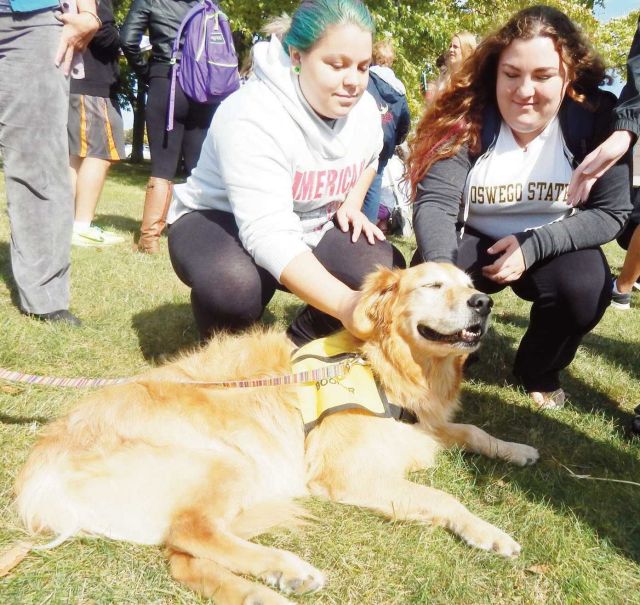 Over one hundred students turned out for Oswego College's Mental Health Awareness event on October 7, and the highlight, for many, was the opportunity to visit with PAWS of CNY's therapy dog teams. The event was held on the campus quad, and encouraged students to participate in a variety of stress reduction activities.

Studies show that interaction with animals results in not only emotional but physical benefits, such as lowering blood pressure, reducing anxiety, and an overall improved feeling of well-being. More and more colleges and universities are realizing the benefits that therapy dogs can offer students, especially during challenging time periods throughout the year, such as mid-terms and finals. PAWS of CNY volunteers have attended several student de-stress events over the past eight weeks, across three college and university campuses in Central New York.
Contact us To find out how PAWS of CNY can attend your college or university's next stress reduction event.
Please follow and like us: