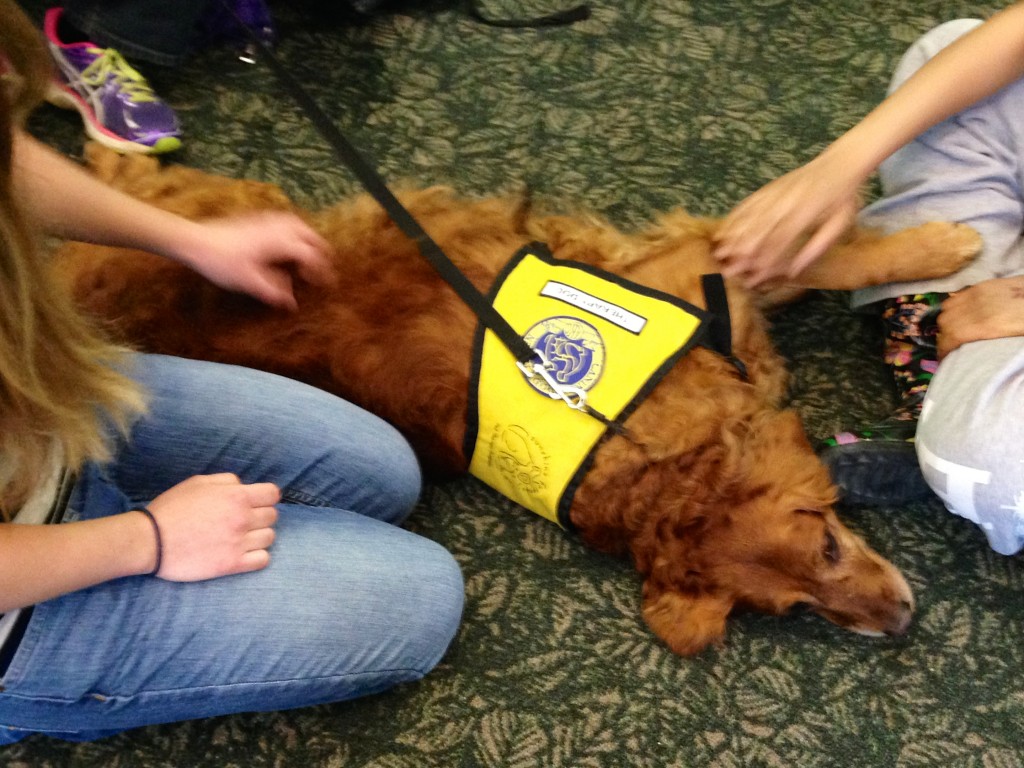 PAWS of CNY volunteers recently attended a de-stress event for the students at the State University of New York College of Environmental Science and Foresty (SUNY ESF). The event was held indoors in Marshall Hall, due to rain, but the weather did not dampen the enjoyment of the event. For the students who were preparing for the stress-filled, year-end pressures that come along with the dreaded finals week, the de-stress event offered an opportunity to take a much needed break in the name of wellness.

According to PAWS of CNY volunteer Laura Hopkins, who attended the event with her Parson Russell Terrier "Patches," the event was beneficial for all involved. "So many of the students would remark that this is just what they needed. Many of the students thanked me for sharing Patches with them and expressed how much visiting with our dogs helps them relax. It really was a very rewarding experience for Patches, the students, and myself."
If you are interested in having PAWS of CNY attend an event at your college or university, please feel free to contact us to learn more about event partnership opportunities.
Please follow and like us: