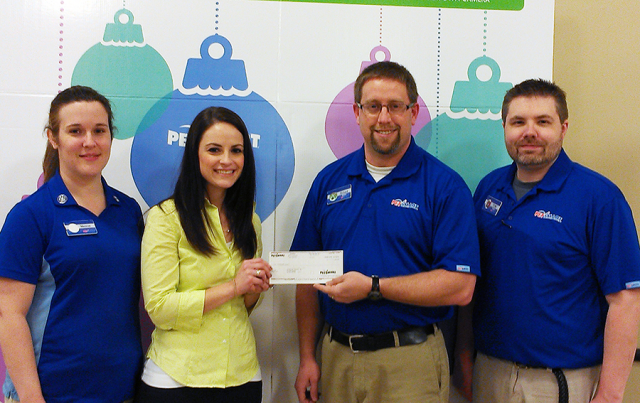 PAWS of CNY was honored on Tuesday December 17th, 2013 with a $2,000 Donation from PetSmart Charities.

PetSmart intended to recognie a local charitible organization that emphasizes human and pet interactions. PAWS of CNY is proud to be this year's recipient of this generous donation.
The check was presented to Jessica Marabella of PAWS of CNY by Store Manager Richard Merrill, Operations Manager Tom Lebeau and PAWS volunteer and Petsmart trainer Melanie Hoover!
Please follow and like us: