The Board of Directors is proud to announce that Sunshine Friends, Inc. is now PAWS of CNY, Inc.!
Why the Name Change?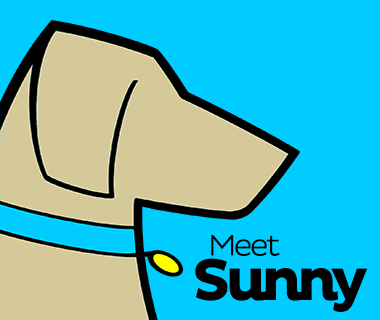 Sunshine Friends was founded in 1998 and incorporated the following year by three inspiring women who shared a goal of creating an organization in Central New York that would connect the therapeutic healing benefits of animals with people in need.
While the purpose of our organization has not changed since our inception, we have continued to grow and expand in both our service offering and in the communities that we serve.

Over the past year, the Board of Directors has been focused on revitalizing our organization and redefining how we operate in order to meet the growing demands of the community, of our volunteers and our facilities.
As part of this effort, we embarked upon a mission to re-brand Sunshine Friends. We have loved the identity of Sunshine Friends for 14 years as it has given us a foundation to build an incredibly successful organization. Now, as the Pet Therapy industry has grown and expanded, even in Central New York, we have found that we need to be sure we are giving the community the best possible chance of finding us, remembering us, learning who we are and connecting our name and image with the services that we provide. We believe that our new brand identity will help us to continually recruit new volunteers, new facilities, and connect with our community.
Why "PAWS?"
"PAWS" is an acronym which stands for Pet Assisted Wellness Services. We chose this name because we feel that the word "PAWS" provides for an immediate association and identification with animal, and because as our service offering has grown, we feel that we offer more than just therapy, but rather a variety of wellness services through the interaction with our pets. We believe that positioning our organization as providing Pet Assisted Wellness Services allows for a better representation of the true purpose of our organization.
Thank You!
A special thank you to Jay Clewis for graciously donating his time and talents to designing our new brand identity and developing our digital presence!
Finally, our organization, under any name, would be nothing without the dedication and commitment of our volunteers. Thank you all for sharing your pets and your warm, caring spirits with the community, and thank you all for your support during this transition and for being a part of this exciting next step in the life of our shared organization!
Please follow and like us: