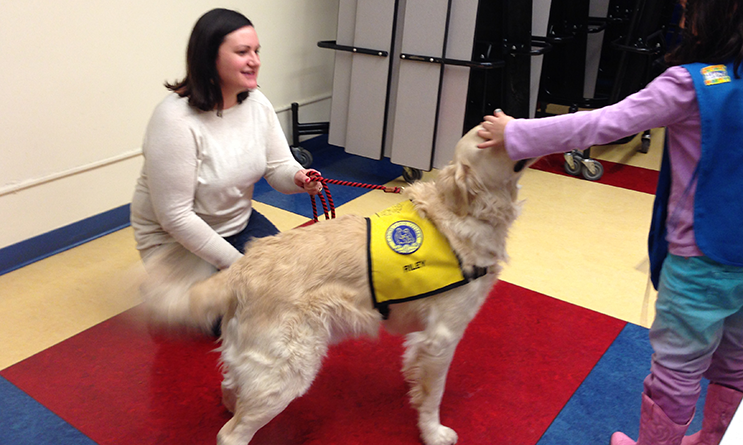 PAWS of CNY, Inc. is supported by the kind and generous donations of our friends, volunteers, and community partners. Please contact us if you would like to make a donation to PAWS of CNY, Inc.

Support PAWS of CNY every time you shop with Amazon
You may also send a secure donation online via PayPal
PAWS of CNY, Inc. is a charitable, 501(c)(3) organization and all deductions are tax-deductible to the extent allowable by law.
Here are some of the ways your charitable financial contribution is allocated:
Support services necessary to keep PAWS of CNY operating (postage, office supplies, office equipment, web hosting, database hosting, phone service)
Pet therapy certification testing room rental
Educational outreach materials such as brochures and presentations
Continuing education for volunteers and administrators
Volunteer appreciation events
Limited Animal Rescue

PAWS of CNY is a proud member of the United Way of Central New York.