On Friday, June 9, PAWS of CNY volunteer pet therapy teams attended a staff day for employees of Circare at The Spinning Wheel Restaurant in North Syracuse. The event took place outdoors in a large grassy, picnic area, with a beautiful garden. It was a staff-training day for employees that work for Circare, an organization that helps people with both physical and behavioral, health and wellness issues.
The volunteers included, Celeste Dunn and her Yellow Lab Sadie, Joan Brown and her Cockapoo Sparky, Joanne Shibley and her Pug Quincy, Martina St. Leger and her Labrador Mix Dory, Allison Bene and her Pit Bull Router, and Wendy Davenport and her Labradoodle Fiona. All of the staff in training were very happy to see the dogs and got a chance to sit down, and spend some time with them. Joan Brown's dog, Sparky, took an interest with everyone who approached him.
"My dog, Sparky, went to everyone with his tail wagging," said Brown. "Hestayed by people who wanted to pet him and after an hour or so, he laid down on the grass."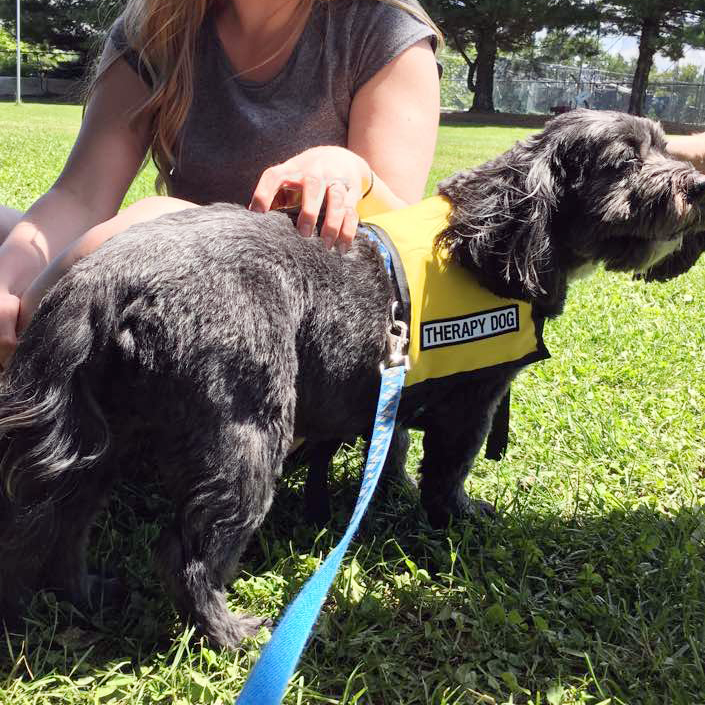 The event was a great way for the staff to enjoy themselves as they were going through their training.
Doing the job that these workers do is an incredible way to help people in need. Working in the healthcare industry, like many other jobs, can be very stressful and getting to spend some time with these dogs can relieve these workers' feelings of stress. After working in healthcare for 25 years, Celeste Dunn understands what it takes to do this job and what these people go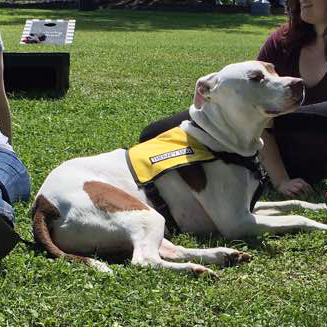 through on a daily basis.
"All jobs can be stressful," Dunne said, "but with healthcare it is always about the comfort and well-being for the patient."
Healthcare workers need the support from their communities with the hard work they do to provide the necessary care they give their patients each and every day.
-By Kyle Andrake