PAWS of CNY had the opportunity to attend the Excellus Blue Cross Blue Shield Employee Wellness Day on Thursday, April 27. The event served as an opportunity for employees to learn more about many of the local wellness organizations and services available in Central New York.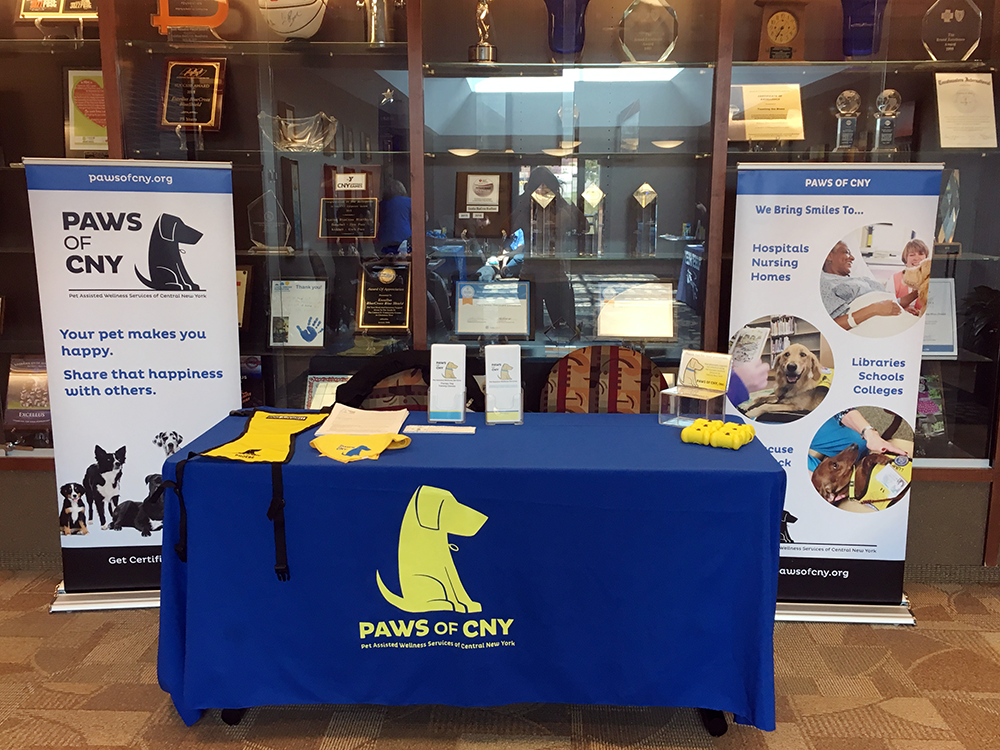 PAWS of CNY volunteers Beth Tollar and her Golden Retriever Cooper, and Jessica Marabella and her Boston Terrier Aberdeen attended the event, and were able to speak with employees about its available pet-assisted wellness services and how to get involved with its volunteer program.
Not only were employees able to participate in the wellness event, it was also Take Your Son or Daughter to Work Day, which meant PAWS of CNY's therapy dogs were able to receive some extra love and attention from some wonderful children.
If you'd like PAWS of CNY to attend your next corporate event with its therapy dogs, please complete our event request form.